Elite Agency Press Release
Contact:
Terri Steele, 757-546-1010,
World Class Travel is Named One of Top Travel Agents in North America
May 2017 – World Class Travel, located at 561 Cedar Road, Suite 4, Chesapeake, VA, was recently honored as one of the top travel agencies in North America. They were named an ELITE travel agency by TRAVELSAVERS, an international marketing organization that includes the most knowledgeable travel consultants and best travel suppliers in the world today.
"We're so proud to say that these travel professionals are the best of the best, the crème de la crème," said Rick Mazza, Founder and CEO of TRAVELSAVERS. "These are the agents who have risen to the top by providing their clients with the best travel products at the best prices. Because they take the time to get to know their clients and understand their very specific needs, they deliver travel experiences that satisfy. We salute them for their commitment to excellence in all of their business practices and the superior customer service they offer each and every day."
World Class Travel, is YOUR personal travel concierge for all your travel needs. They are a service industry – people enter our agency as strangers looking for a new experience in their lives. Through their assistance, they get to know you, your preferences, your travel needs and create a customized memory that enhances and CHANGES your life! The company has been a local company in Chesapeake for over 25 years and is highly regarded within the global travel industry. It is IATAN accredited (International Association of Travel Agents),a member of ASTA (American Society of Travel Agents), and a member of the TravelSavers consortium which is one of the largest within the industry. Since owning the agency, we have been awarded the Virginian Pilot's "Best of" for 2012 through 2016.
TRAVELSAVERS is very selective in its process of identifying and inviting travel advisors to become part of its organization. These agents are among the very best travel consultants available today, and they are standing by ready to serve travelers with the personal touch that they expect and deserve. Because they belong to the TRAVELSAVERS organization, these agents have access to the finest vacation and business travel products around the world at some of the lowest prices in the marketplace. In addition, they can tap into a network of partners on virtually every continent that provides local travel knowledge, insights and in-country personal assistance.
Don't wait, Create Memories, Change Your Life, Take that Trip!!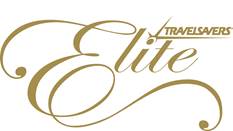 About TRAVELSAVERS:
TRAVELSAVERS (www.travelsavers.com) is an international marketing organization owned by American Marketing Group, Inc., with a retail chain of more than 3,000 independently owned full-service travel agencies in 30 countries that generates more than $20 billion in annual travel industry sales. Headquartered in Oyster Bay, N.Y., TRAVELSAVERS offers a comprehensive range of products and support services to help its agencies maximize sales through a select group of suppliers -- and stand out as travel leaders in their local communities. The marketing company also features a unique exclusive territory system based on populations of 50,000, so agents maintain control over clients and prospective leads in their exclusive area.