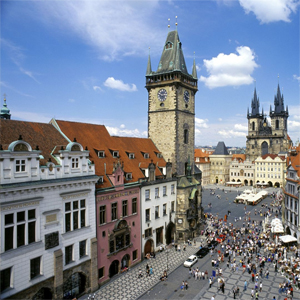 Highlights of Prague
Prague, the jewel of central Europe, has been a place of nobility, religion and culture since the 9th century; found to be ideal for any lover of history, beauty and adventure. Once the largest city in central Europe, Prague is home to famous sites such as Prague Castle, the Charles Bridge, Old Town Square and St. Vitus Cathedral all perfect displays of its blended Romanesque, Gothic, Renaissance and Baroque architectural styling.
Viking World Journeys
Join us for a grand voyage of discovery as you cruise from Los Angeles to England's majestic capital. Explore the picturesque isles of French Polynesia and cross the South Pacific to New Zealand and Australia. Immerse yourself in Asia's cultural treasures and sail the Arabian Sea to behold ancient antiquities of the Middle East. Overnights in 11 destinations allow you to fully experience local life in some of the world's most inspiring cities.