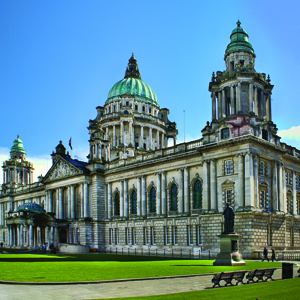 Silver Screen on Emerald Green: Dublin, Belfast, Ballycastle, Derry, and Donegal
Ireland, the "Emerald Isle," has some of the most beautiful scenery in Europe, which is why it's often been selected for movie locations: "Braveheart," "Far and Away," "The Quiet Man" and "Ryan's Daughter" have all been filmed here. Most recently, the HBO series "Game of Thrones" has used several locations in Northern Ireland. Explore some of these filming locations and other spectacular scenery with this self-drive program.
Discover South America
Queen Victoria is known for her elegance and her graceful splendour. Her unique facilities are amongst the most modern you will find and yet she has a special ambience so evocative of great liners past. With luxurious marbles, woods and rich fabrics she exudes elegance and is adored by her crew and passengers alike.